About Juan Novo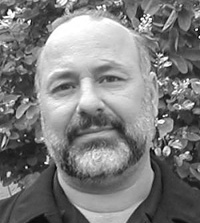 Juan Novo was born in the beautiful tropical city of Habana, Cuba in October of 1952. The precisely syncopated rhythms, haunting melodies, and dramatically poetic lyrics, so characteristic of Cuban music in the 50s captured his young heart and imagination in a very special way. While attending an outdoor concert with his family when he was about five years old, little Juan got up from the table where they were sitting, ran up to the conductor who was leading the orchestra, and began waving his arms up and down, conducting right along with him, as the band played on to the thunderous applause of the crowd.
But unfortunately for him, and for millions of other Cubans, the enjoyment of this tropical paradise he called home was cut short by the bloody communist takeover in 1959. In April of 1962, Juan was sent by his parents unaccompanied to the United States of America in order to escape the rampant communist indoctrination that was sweeping the country from one end to the other. Together with two of his sisters, who eventually joined him months later, they lived in a foster home in the U.S. until their parents were able to leave Cuba years later, come to America, and claim them. After the shocks he suffered had subsided by being uprooted from his treasured homeland and family at such a young age, his interest in music was revived once again years later and he started playing drums when he was thirteen.
By the time he was nineteen, Juan had become a professional musician and was making a living as a percussionist playing music in San Francisco under contract to Warner Brothers Studios in a band called "Fat City". Shortly afterwards, in 1973, Juan entered college to learn how to read and write music for the first time, and it was here where he also studied the art of repairing and restoring band instruments under the guidance and instruction of Gary Roth, receiving his degree in this field in 1976. Juan has been a member in good standing of the National Association of Professional Band Instrument Repair Technicians (NAPBIRT) for many years and is highly respected in the industry by his peers. Mr. Novo founded the Research and Development Committee for NAPBIRT in 1983, served as Chairman of that Committee for two consecutive years, and authored a work entitled: "The Grenadilla Story". Although Juan switched careers and entered the band repair field full time in 1976, he continued to play percussion as a hobby, performing in concerts with such Jazz legends as Dizzy Gillespie and Ira Sullivan.
All of our custom wooden headjoints for the concert flute, alto flute, piccolo, and others, are entirely handmade by master headjoint maker, Juan Novo. Mr. Novo has been making professional Grenadilla wooden headjoints since 1983 and holds two U.S. patents. One of these, patent # 4,685,373, is for the transparent FANTASIA flute built in 1985 by Mr. Novo. This beautifully handmade Cooper-scale flute, which was machined from a solid piece of industrial grade crystal clear acrylic rod and then fitted with 24-karat gold-plated keys, can be illuminated through a fiber-optic light system whose color of light changes depending on the note being played. Truly an outstanding sight to see. This instrument, originally commissioned by Julius Baker in 1984, is now owned by New York Jazz flutist Dave Valentin and is featured in one of his albums entitled: LIGHT STRUCK, recorded at GRP Records. Mr. Novo wrote the liner notes for the album at Mr. Valentin's request. The FANTASIA flute made U.S. history for it was the first illuminated musical wind instrument to be awarded a patent by the U.S. Patent Office. As a result, a new division had to be created for it and it remains to this day the only such instrument in its class.
Mr. Novo was the first American flute maker to introduce an American made professional model ultra-thin wooden headjoint to the world market. His unique ultra-thin design, which is now imitated by other makers worldwide, has completely revolutionized the flute playing world.
(You can find additional information about Juan Novo at: http://pnwbands.com/orphanannie.html)